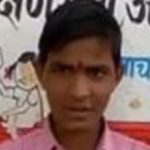 DNYANESHWAR
Dnyaneshwar stays alone, all for education
Most sugarcane farm labourers in Maharashtra belong to the Beed district. They migrate to neighbouring sugarcane-producing districts during the harvest season, post-Diwali. Our village of Rajpimpri in Gevrai tehsil is no exception. I work in the ZP school here and have noticed that children often accompany their parents and, as a result, miss school for months at a stretch. Too often, such long absences adversely affect their interest in schooling. All around, in this region, it is common to find students dropping out of school completely.
It is painful to see these children give up education at such a young age. My colleagues and I do our best to sustain our students' interest in their studies, and at the same time to convince their guardians that attending school regularly is important. Though we do not always succeed, it is a matter of some pride when a student like Dynaneshwar goes to great lengths to continue his education.
The hardworking boy- Dnyaneshwar
Dnyaneshwar Kate is a student at our school. Both his parents work on sugarcane farms. Although his family owns some two acres, they are unable to till their land because of the constant drought. The family is poor, and the income from sugarcane harvesting ensures that there is money to buy food for the rest of the year. So the boy's parents have no choice but to migrate during the harvest season.
Dnyaneshwar has always been a sincere and diligent student. Our school is up to the 8th std and Dnyaneshwar now attends the New English school at Gevrai, where he studies in the 9th std. Earlier, when Dnyaneshwar was younger, his parents would sometimes take him with them, or leave him behind with relatives. As a result his schooling was rather sporadic. Dnyaneshwar studied in his aunt's village, living with her or in Pune, where he lived with some other relatives. But when he was in the 6th std, his family moved back to their original village of Rajpimpri.
When he was enrolled at our school, Dnyaneshwar immediately struck us as a bright and well-behaved student. He would never let the hardships of his home life stop him from doing his school work. In fact, he enthusiastically participates in all extra curricular activities like scouts and guides, science exhibitions, cultural programmes, and so on.
Dnyaneshwar's enthusiasm for extra curricular activities is appreciated by his teachers
We, the teachers, have always encouraged him. He was selected 'Best Scout' during the scout-guide meet. He has represented the school and led its team at an inter-tehsil science exhibition. In view of his all-round progress, I have often told him not to drop out of school and go away with his parents. I have also met his parents, and counselled them.
However, his parents have no choice but to migrate every year. Dnyaneshwar's older sister is now married, so there is no one to look after him when the parents leave.  When we first broached the subject of their letting Dnyaneshwar stay back even when they moved, they were unwilling. But when we offered to look out for the boy, and he, too, insisted on staying, his parents relented.
Dnyaneshwar cooking for himself at home in the absence of his parents
Now Dnyaneshwar lives alone in his small house. The school has provided him with his uniform, books, a school bag. And this 14-year-old cooks, cleans the house, fills up water, and washes his clothes and dishes every day, before coming to school. He has not lost his edge in his studies, nor has his enthusiasm for extra-curricular activities dimmed.
Dnyaneshwar wins an award in the Scouts and Guides program
We feel proud to see Dnyaneshwar working so hard to get an education, and demonstrating such self-reliance. Of course we, his teachers, as well as his friends, help him all we can. Dnyaneshwar wants to become a teacher. We all wish him the best for a very bright future.