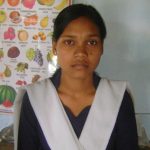 Amrika Gunju
As per RTE Act, 2009 every child in the age group of 6-14 years shall have a right to free and compulsory education in a neighbourhood school till completion of elementary education. In case a child above 6 years of age has not been admitted in any class or could not complete elementary education, he / she must be admitted in age-appropriate classes. Implementing this issue becomes a little tough in case of those children whose education underwent a long gap. Need of Special Training for never enrolled children or those who dropped out before completing elementary education is assessed during the process of identification of children. SSA provides support for Special Training as envisaged under the RTE Act for Out-of-School Children who have been admitted to age-appropriate classes of regular schools to ensure that they are integrated into the school system. Such support is provided in the form of residential or non-residential courses, as needed and such children will continue even beyond 14 years of age to complete elementary education. A lot of facilities are being provided to the children in all the residential special training centers of the State.
Last year, the State witnessed a remarkable achievement of a residential special training centre running successfully at Kadamtala H.S School, Dharmanagar, North Tripura. It is an interesting case of Amrika Gunju, a girl born to a Santhal tea-plantation worker family of Ranibari Tea Estate, Dharmanagar. She lost her father in her early childhood; and her mother never cared to send her to a school. It was the fateful month of January 2010, when the 'Vidyalay Chalo Abhiyan' as part of Sarva Shiksha Abhiyan was on. Amrika, then 13 years old and still unfamiliar with even alphabets and numbers, had been spotted by a team of SSA Tripura, who got her admitted in Class – VII according to her age. She was provided residential special training facility at Kadamtala Residential Special Training Centre. Since then, her learning gap has bridged and she was admitted in formal school. Teachers of Kadamtala HS School, other educated people from the community and even SSA staffs supported her whole-heartedly to minimize her learning gaps. In the year 2014, she appeared in the Madhyamik Examination (Class- X) under Tripura Board of Secondary Education from Kadamtala HS School. People from all communities were curious to know her results since then. It was, finally, the day of celebration in Ranibari Tea Estate,  Kadamtala Higher Secondary School and the SSA Offices on 5th June, 2014, the day of publication the Madyamik (Board Exam) Results, as Amrika Ganju cleared the examination with credit, having finished the ten-year syllabus within four years and bringing joy to all.
Amrika Gunju is no more a girl struggling with her destiny – she has become an icon in the educational sphere of the State. Teachers now cite the example of Amrika, other children in her predicament dream of becoming Amrika, even her mentors dream of producing more Amrikas in the society.